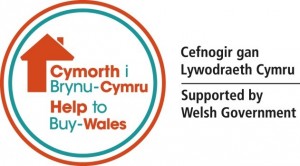 What is Help to Buy – Wales?
Help to Buy – Wales is an initiative that provides shared equity loan assistance to home buyers from Help to Buy (Wales) Limited (HtBW) with funding provided by the Welsh Government.
On 10 December, The Welsh Government announced it is investing up to £290 million in the second phase of Help to Buy –Wales.  Between 2016 – 2021, the funding will aim to support the construction of over 6,000 additional new Welsh homes.
Aroc Developments Limited are pleased to announce that the Clos Coegnant development has been registered with the Help to Buy (Wales) scheme.
The Help to Buy – Wales scheme makes new‑build homes available to all home buyers (not just first time buyers) who wish to buy a new home, but may be constrained in doing so – for example as a result of deposit requirements – but who could otherwise be expected to repay a mortgage.
How it works?
Using a help to Buy equity loan: –
Support of up to a maximum of 20% of the purchase price is available to buyers through a shared equity loan funded by HtBW.
Buyers are required to provide a deposit of a minimum of 5% of the purchase price (Available on homes up to the value of £300.00 in Wales)

The shared equity loan is interest free for 5 years.
This means that you only require a 75% mortgage from a participating bank or building society. The mortgage will need to be a repayment type that pays both Capital and interest from the loan.
A list of participating banks and building society's for the HtBW scheme are shown below;
Barclays Bank Plc
Chorley Building Society
Leeds Building Society
Lloyds Banking Group
Mansfield Building Society
Monmouthshire Building Society
Nationwide Building Society
Principality Building Society
Skipton Building Society
Swansea Building Society
Teachers Building Society
Virgin Money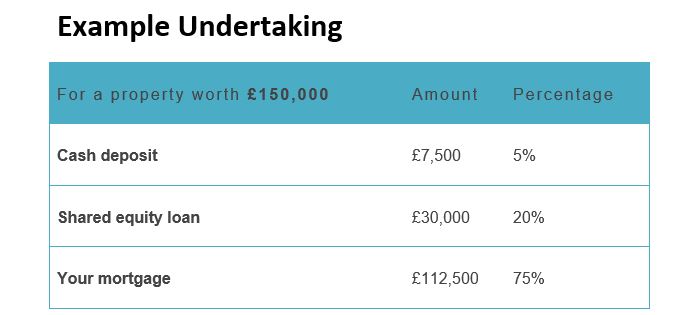 If in the future the home in the table above sold for £165,000 the buyer would get £132,000 (80%, based on their mortgage and the cash deposit) and pay back £33,000 on the shared equity loan (20%). The buyer will pay off their mortgage using the proceeds of the sale and will then repay the Help to Buy -Wales shared equity loan.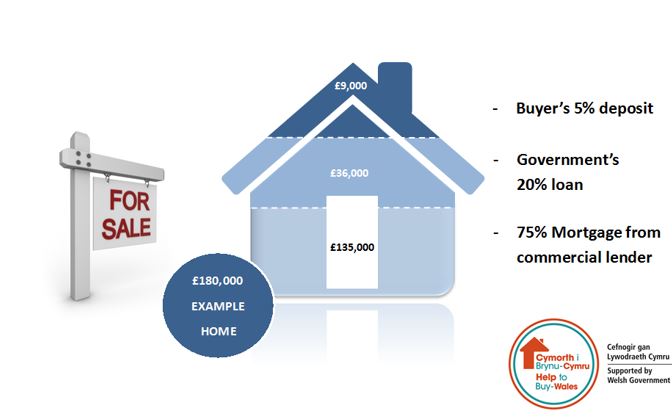 Equity Loan Fees
From the time a buyer receives the shared equity loan they will be charged a small administration fee of £1 per month. Then, in the 6th year, they'll be charged interest of 1.75% per annum of the original shared equity loan amount. After this, the interest will increase every year. This increase is worked out by using the Retail Prices Index plus 1%.
All buyers will be contacted before the shared equity loan interest starts and they'll also be sent a statement about their shared equity loan each year.
The fees do not count towards paying back the shared equity loan.
Further details of the Help to Buy – Wales shared equity loan can be found in the below guidance document.
HTBW – Information sheet      HTBW – Buyers Guide      HTBW – Property Info Form